Accommodation
Special service
Refreshments and breakfasts according to the individual customer's requests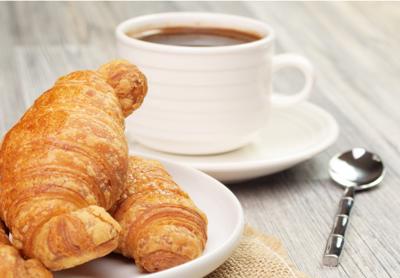 Attention to welcome our guests
We have prepared a welcome cocktail for you upon your arrival
coffee, tea, croissant and some more
Furnishings and equipment of apartments and studios
fully equipped kitchen: electric hob, microwave, kettle, refrigerator
bathroom: hairdryer
WIFI connection - high speed
TV - LCD 80 cm with 200 satellite channels
shared laundry and drying room
ironing board and iron available (on request)
APARTMENTS
52 m2 spacious, comfortably furnished and situationally divided into a living area with kitchen and a work area, bedroom and large elegant bathroom with bath, toilet and bidet.
The living room is equipped with a TV - LCD with a diagonal of 80 cm and 200 satellite channels. A safe is a matter of course. In the bedroom there is a large comfortable double bed with quality, hygienic mattress from which you can comfortably watch TV.
STUDIES
30 m2 spacious and modernly furnished. The room is comfortably divided into kitchen, living and sleeping area and a separate bathroom with shower, sink and toilet.
Of course there is a TV - LCD with a diagonal of 80 cm and 200 satellite channels. Sleeping area equipped with comfortable variable beds / double bed or twin single beds