Long-term and short-term lease
Apartments and studios for business, study or tourism
LONG AND SHORT-TERM ACCOMMODATION RENTAL IN BRATISLAVA
Choose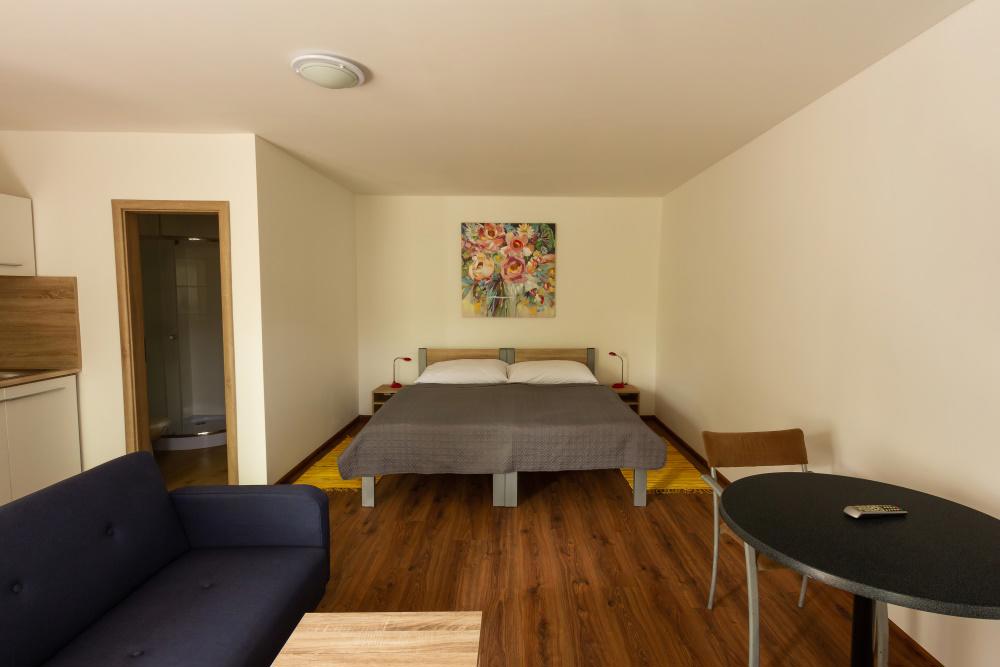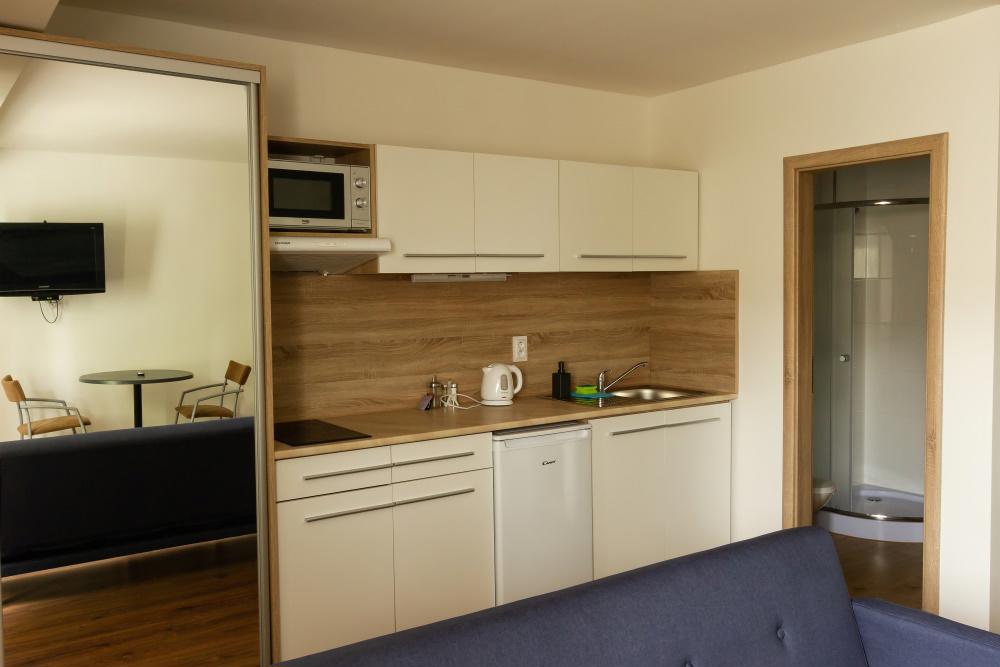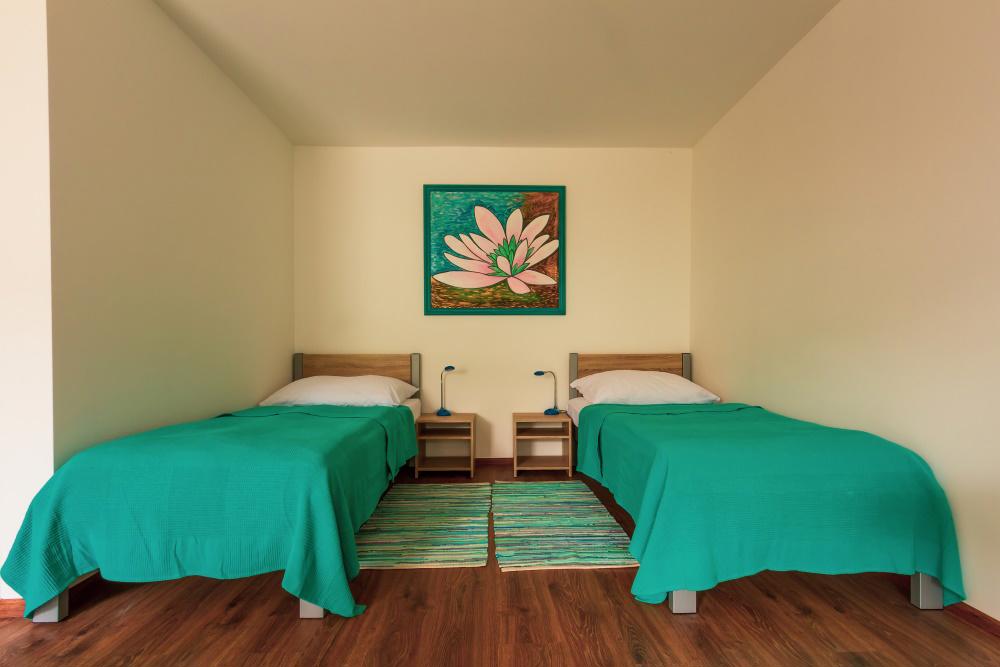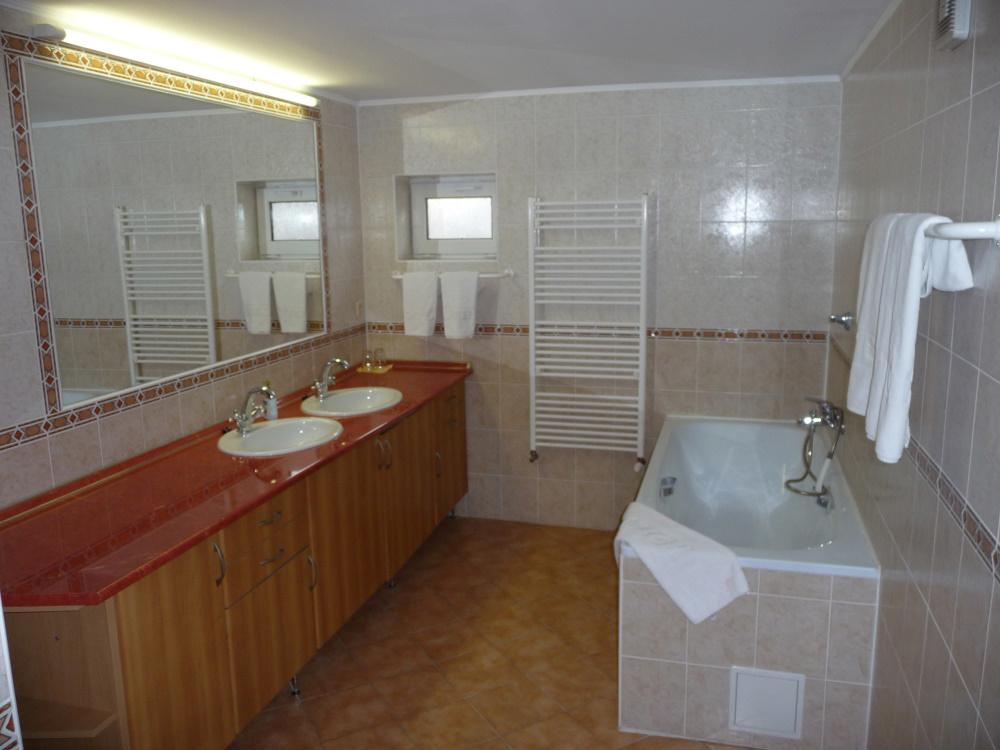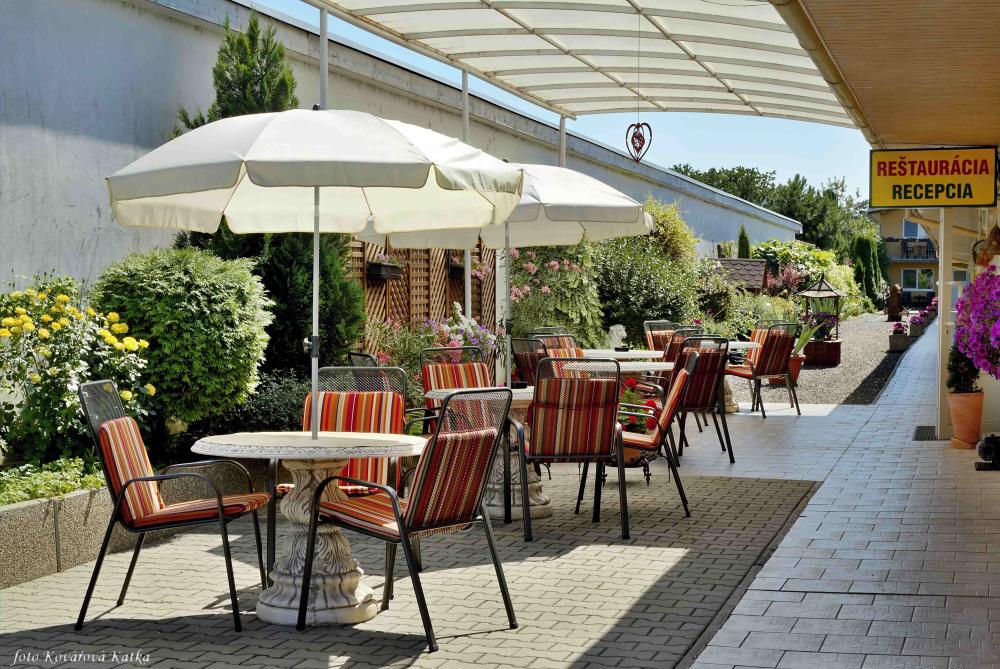 COMFORTABLE

APARTMENTS

HIGH QUALITY

RESTAURANT

LAUNDRY

AND DRYER

GUARDED

PARKING

FREE

WIFI

GOOD

PRICE
Why us?
We TAKE CARE OF THE GUESTS
With the following dedicated services included in the price: modern structure in a central, quiet and comfortable position, the structure achieves the utmost respect for privacy and is organized with particular attention to safety.
The architectural design of the apartments and studios is modern and structured on one floor: the ground floor. Each housing unit has a separate entrance from the outside. The area of the TEREZA apartments is a closed building, monitored by security cameras and protected by a private guard service 24h each day.
These elements represent an added value to the period of stay in the structure, and a further plus is in summer with a lot of greenery and flowers - the gardens around the structure is welcoming, elegant and safe, there is the possibility to walk, do jog, sit outside, read a book and use the covered outdoor terrace.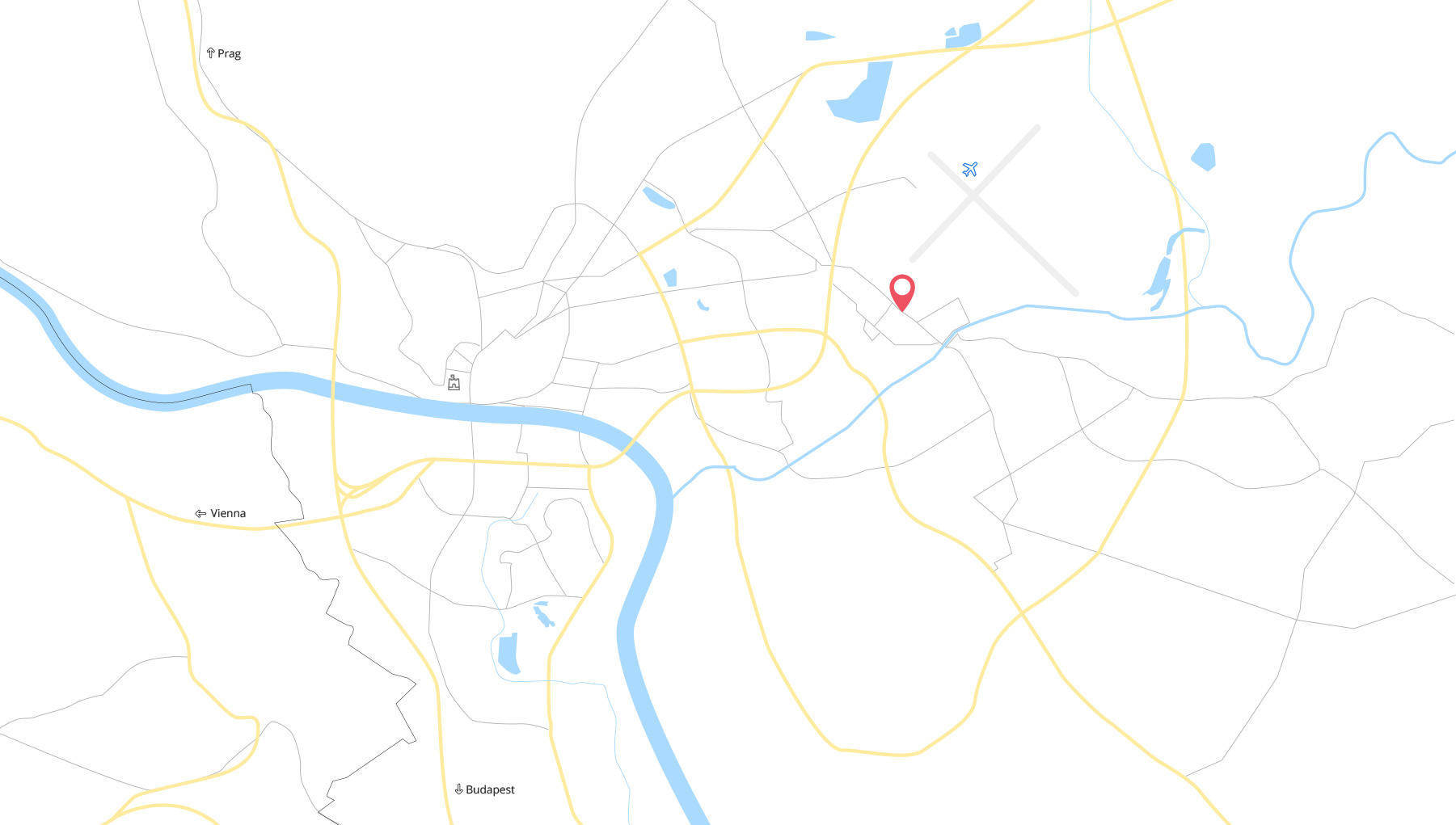 Location in Bratislava
Hradská 20, 821 07 Bratislava | GPS: N 48° 9' 9,81" E 17° 11' 53,41"
The location of the building is very convenient, we are located in a quiet part of Bratislava Vrakuňa. The distance from the city center is 10 minutes and at a distance of 2 km there is an exit to the highway bypass D 16 Vienna, Budapest and Brno, or in the opposite direction Trenčín, Nitra, Žilina. The advantage is also the distance from the airport M.R. Štefánik, which is accessible by highway within 10 minutes.
accommodation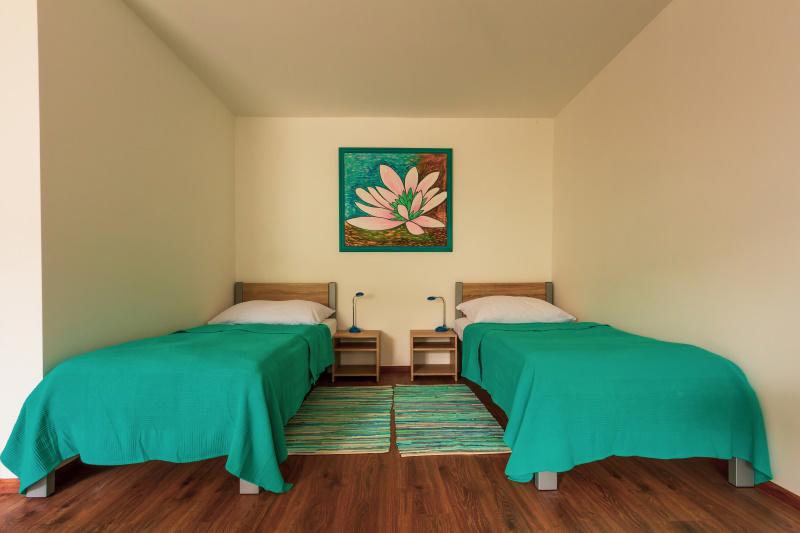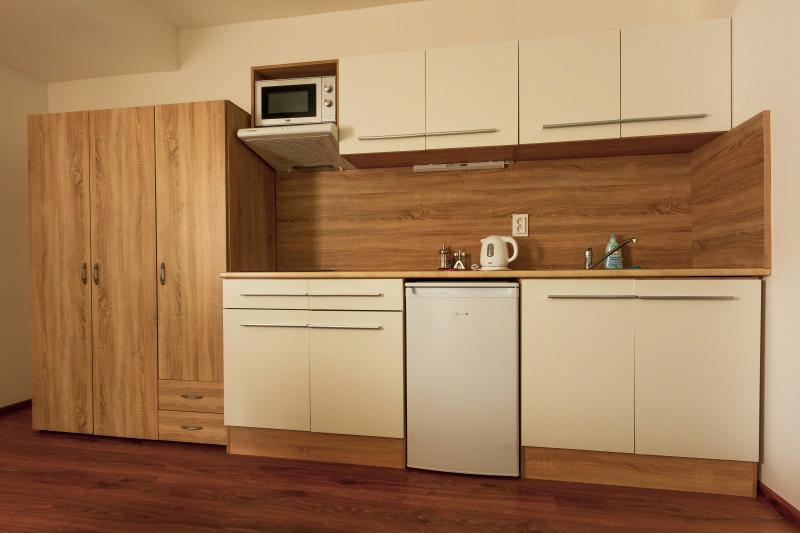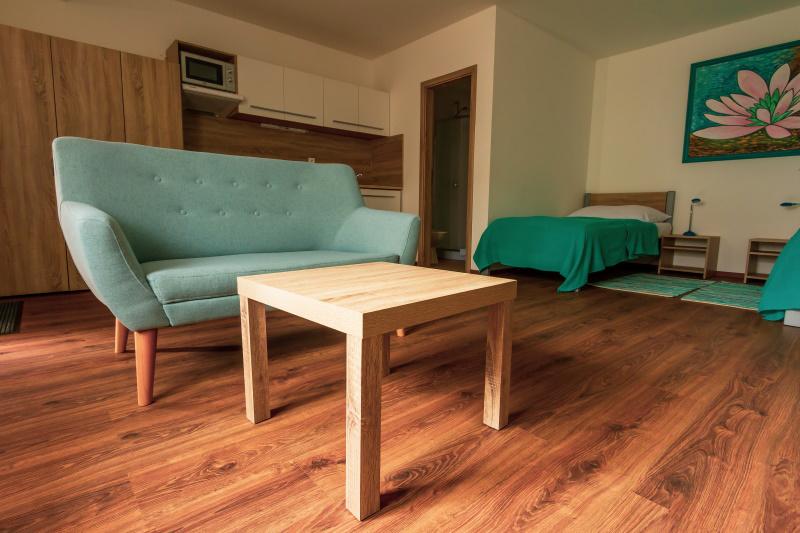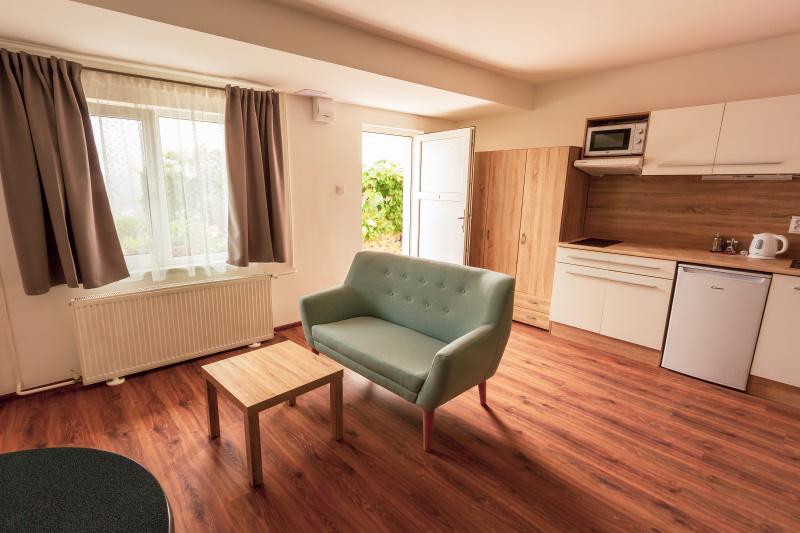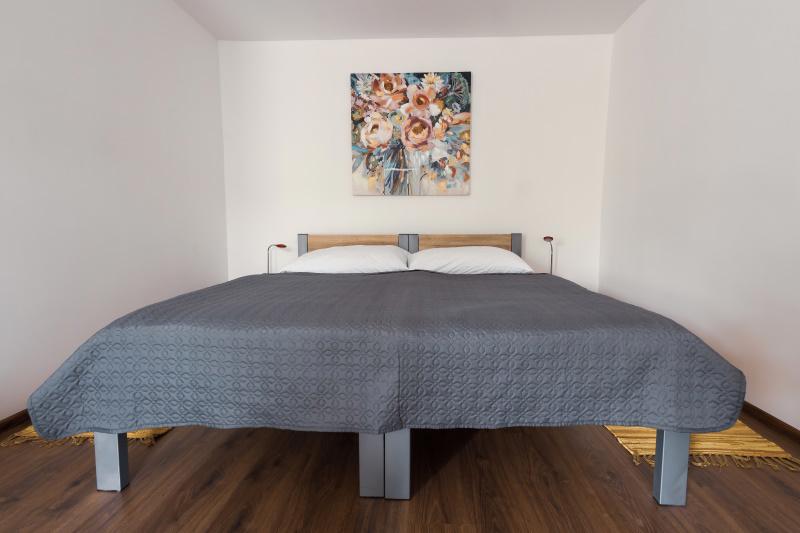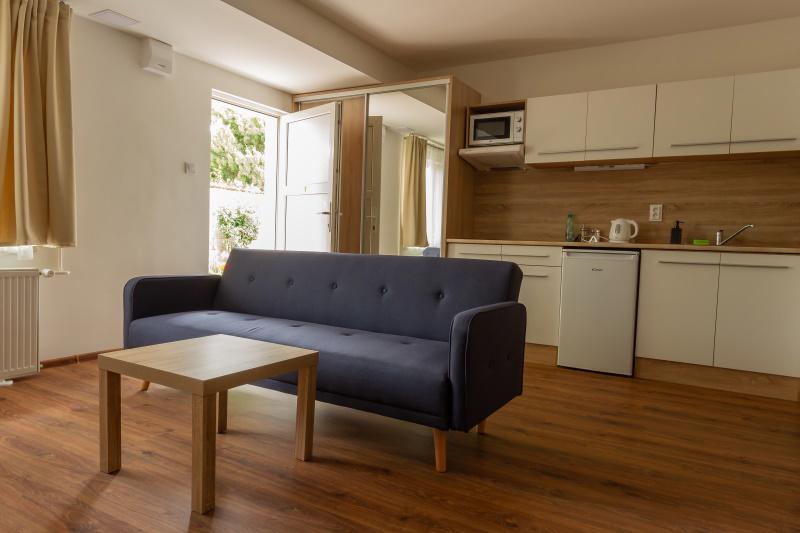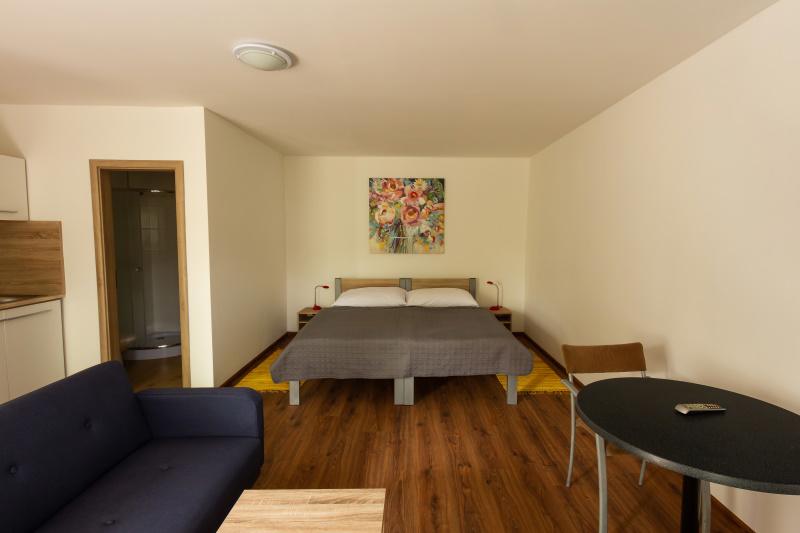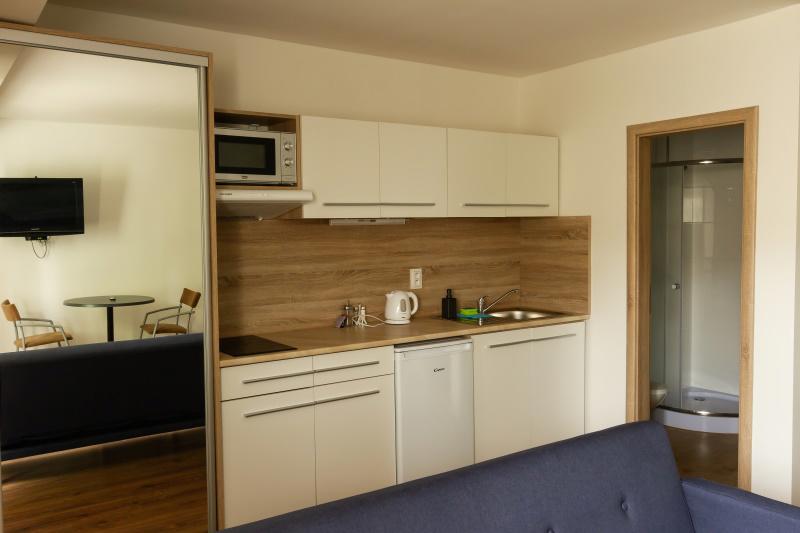 STUDIES
30 m2 spacious and modernly furnished. The studio is comfortably composed by kitchen, living and sleeping area witha separate bathroom with shower, sink and toilet.
Beds:
+
Size: 30 m²
Equipment:
Shower
LCD TV (80 cm 200 programs)
Strongbox - safe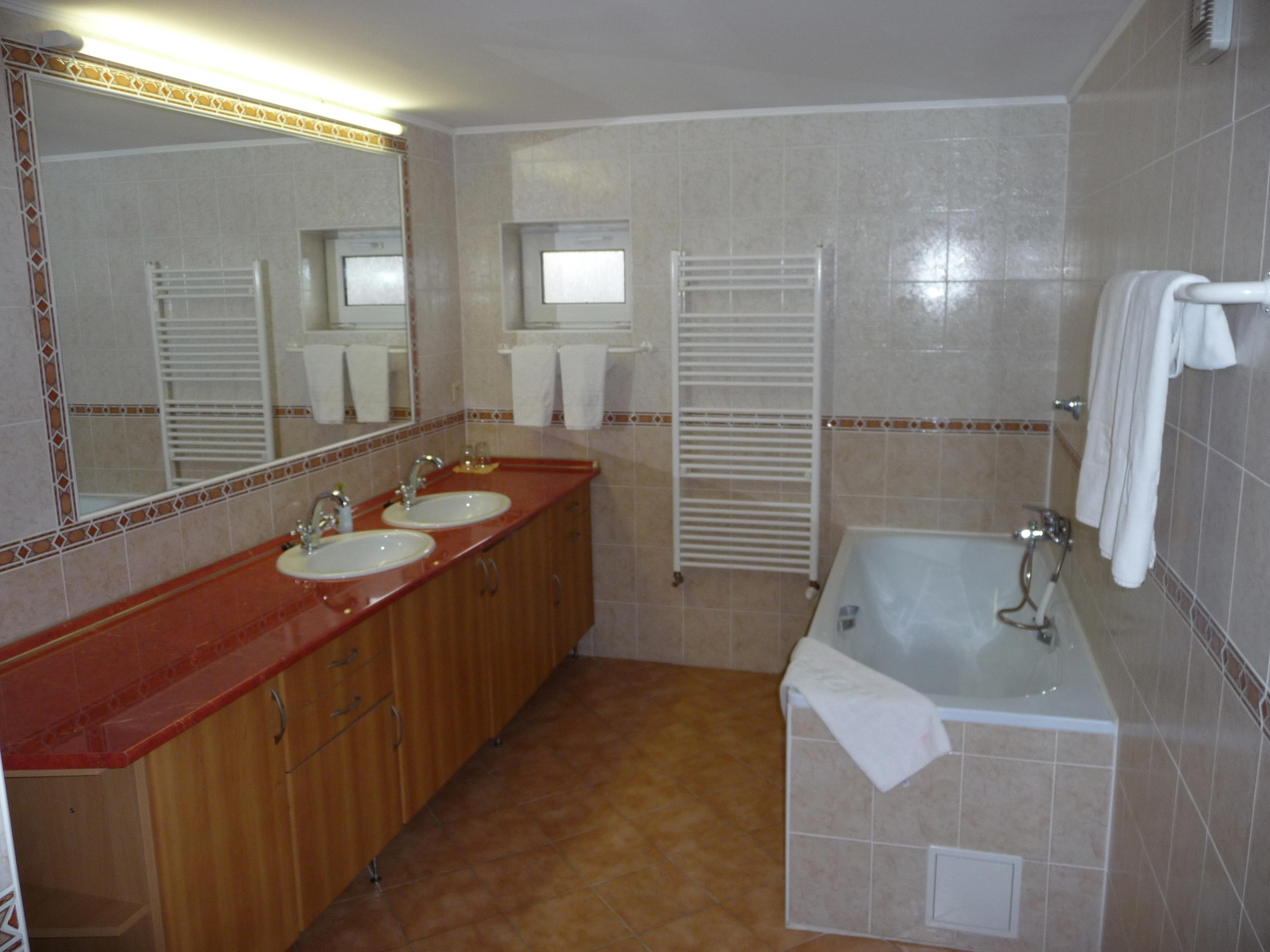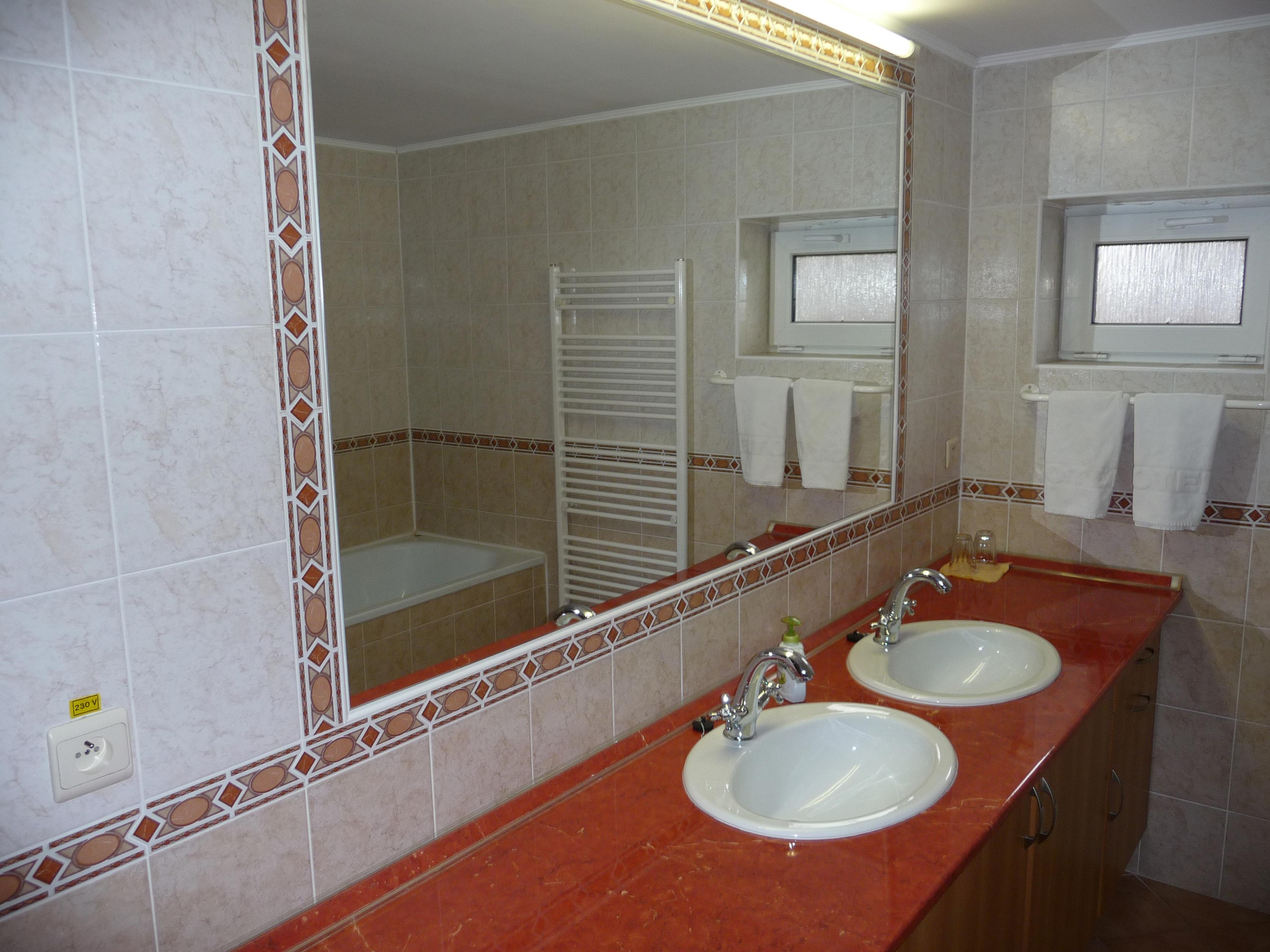 APARTMENTS
52 m2 spacious, comfortably furnished and divided into living area with kitchen and work area, bedroom and large elegant bathroom with bathtub, toilet and bidet. The living area is equipped with an 80 cm diagonal LCD TV and 200 satellite channels. A strongbox - safe is a matter of course and it is obviously available in every apartment. In the bedroom there is a large and comfortable double high quality bed with a quality, hygienic mattress from which you can comfortably watch TV.
Beds:
+
Size: 52 m²
rooms:
Bedroom
Living room
Bathroom + toilet
Equipment:
Shower
LCD TV (80 cm 200 programs)
Strongbox - safe
Offer apartments and studios
SPACIOUS AND COMFORTABLE